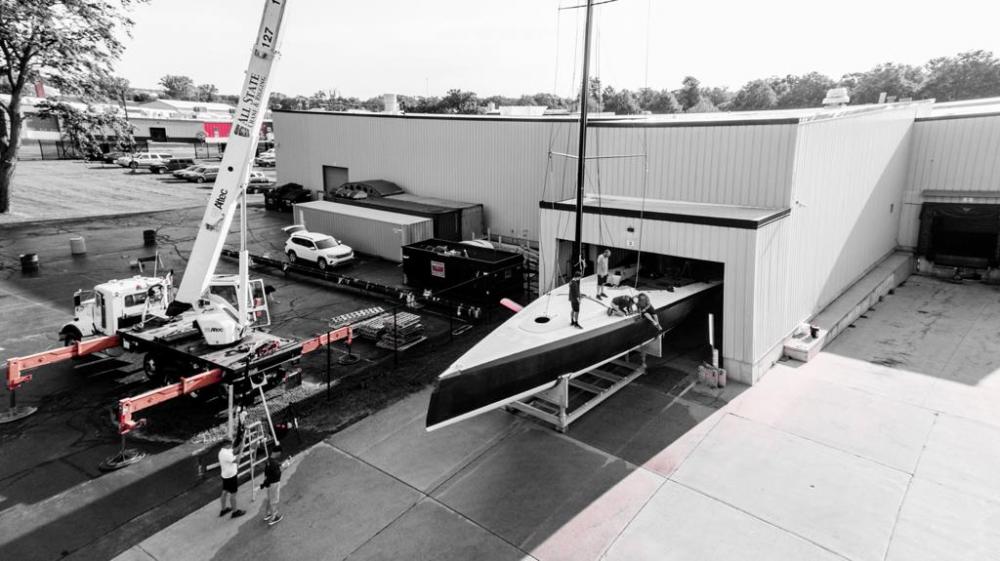 HOLLAND, MI USA – Infiniti Yachts revealed the first Infiniti 52 at Composite Builders yesterday. The yacht has been commissioned in Holland, MI, and campaigned by Tulikettu Racing from Finland.
The first Infiniti 52 will be shipped to the UK to undergo sea trials and the team wanted to ensure everything was perfect prior to departure. The decision was taken to rig her mast by NZ Spars & Rigging at Composite Builders, a process that took under two hours from start to finish. Testament to the skills of the designers, builders, and engineers, the mast fitted like a glove.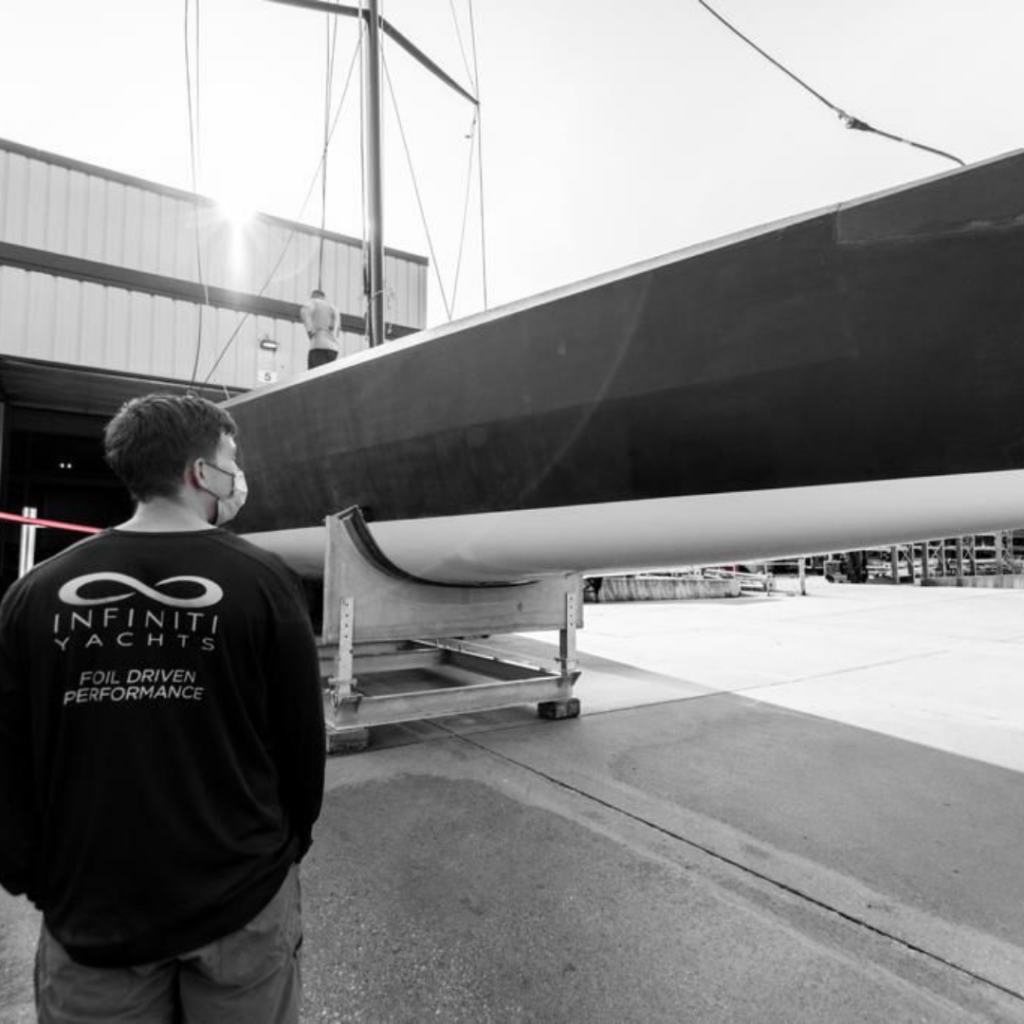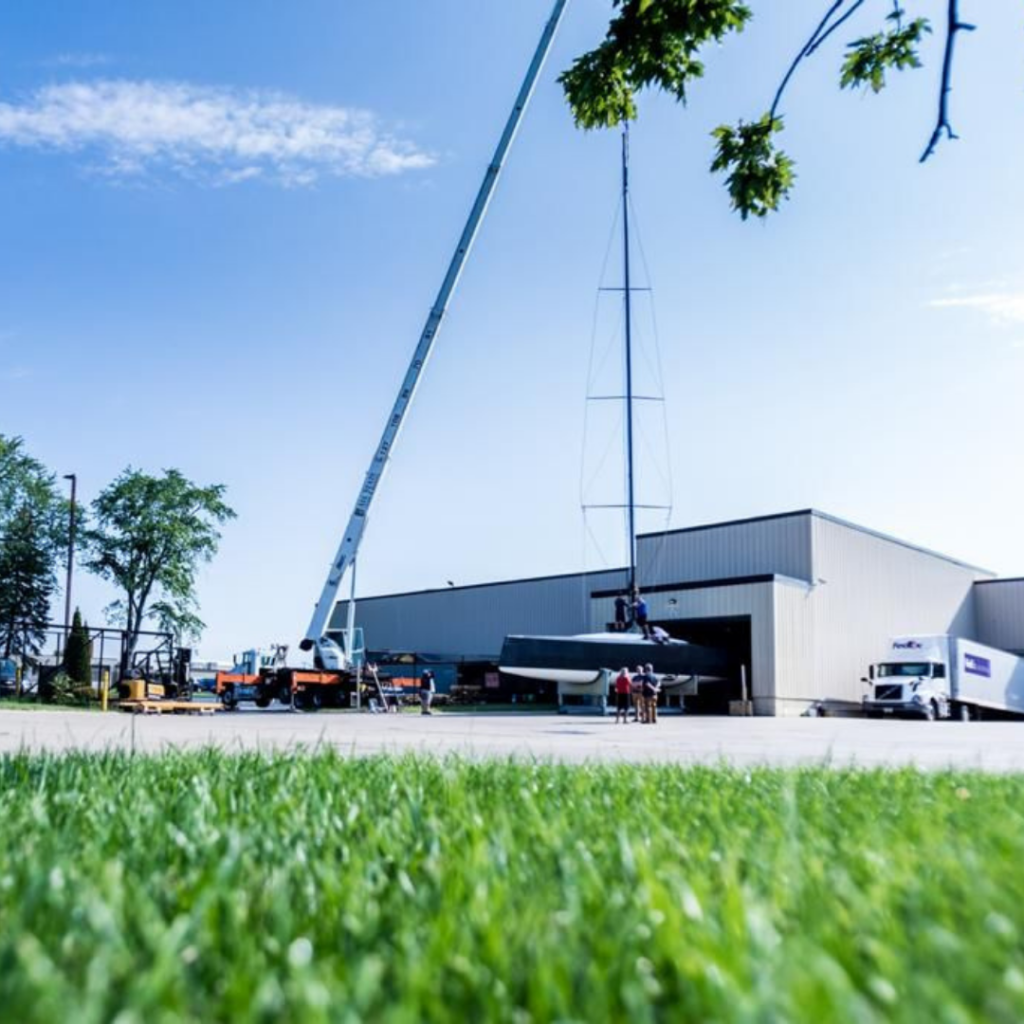 "The yacht was within 3 mm of the designed drawings, everything fitted perfectly."
Richard "Bart" Bearda, owner of NZ Spars & Rigging
The foil-driven sailing yacht is the first of two hulls currently in build in America. Designed by Infiniti Yachts, engineered by Gurit, and manufactured at Composite Builders, the Infiniti 52 is the first racing yacht designed, engineered, and built around the award-winning Dynamic Stability System.
The proprietary DSS transverse foil provides proven performance without the risk and cost of more complex class-driven foil solutions. The system provides the Infiniti 52 significant righting moment allowing the yacht to be sailed with a much smaller crew of 7-8. Infiniti Yachts hopes to change the way that people experience Grand Prix Sailing.
This is also the first racing yacht to be designed, engineered, and built to take full advantage of Doyle Sails Cableless technology. The Infiniti 52 series is equipped with Harken air winches and Grand Prix deck gear. World-class partners include Gurit, Composite Builders, Doyle Sails, Harken, Isotop, Design Unlimited, NZ Spars & Rigging, Offshore Rigging, Racetec Rigging, Diverse Performance Systems, and Waypoint Racing.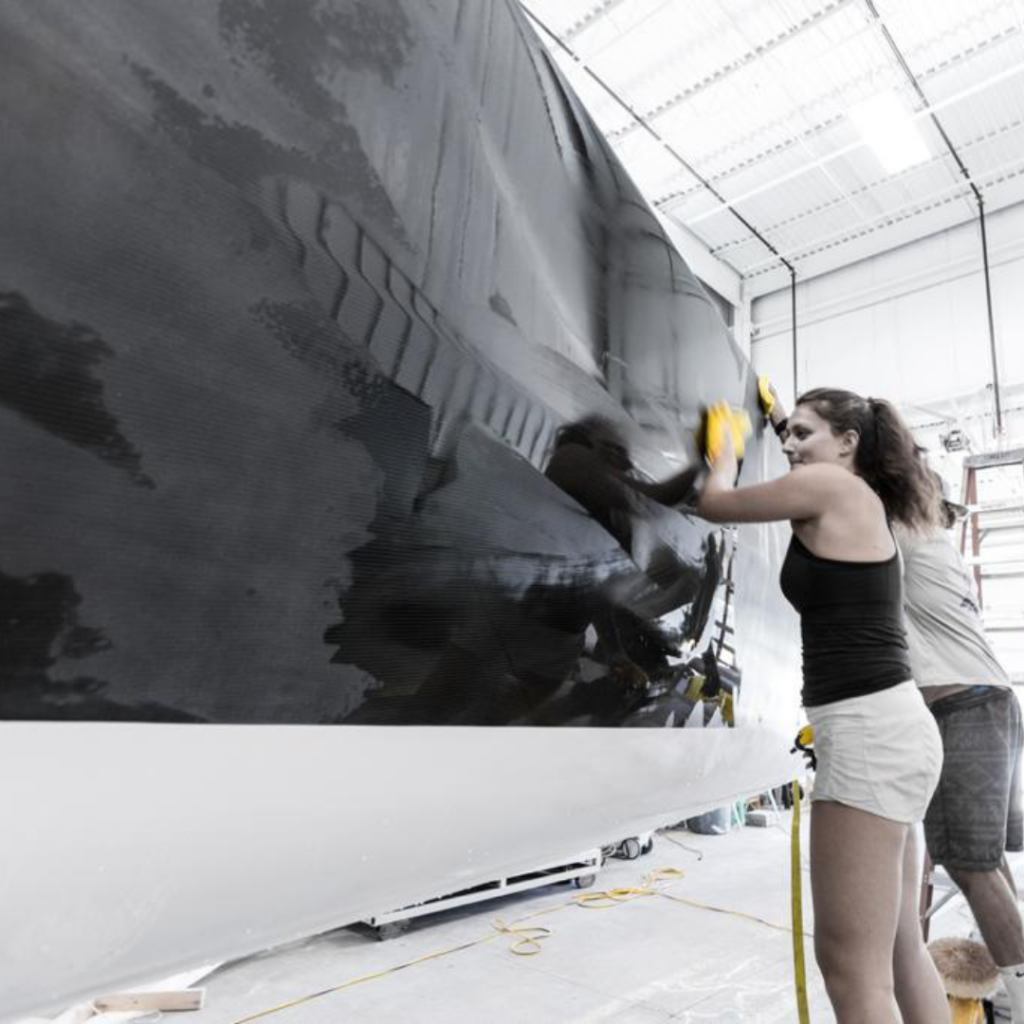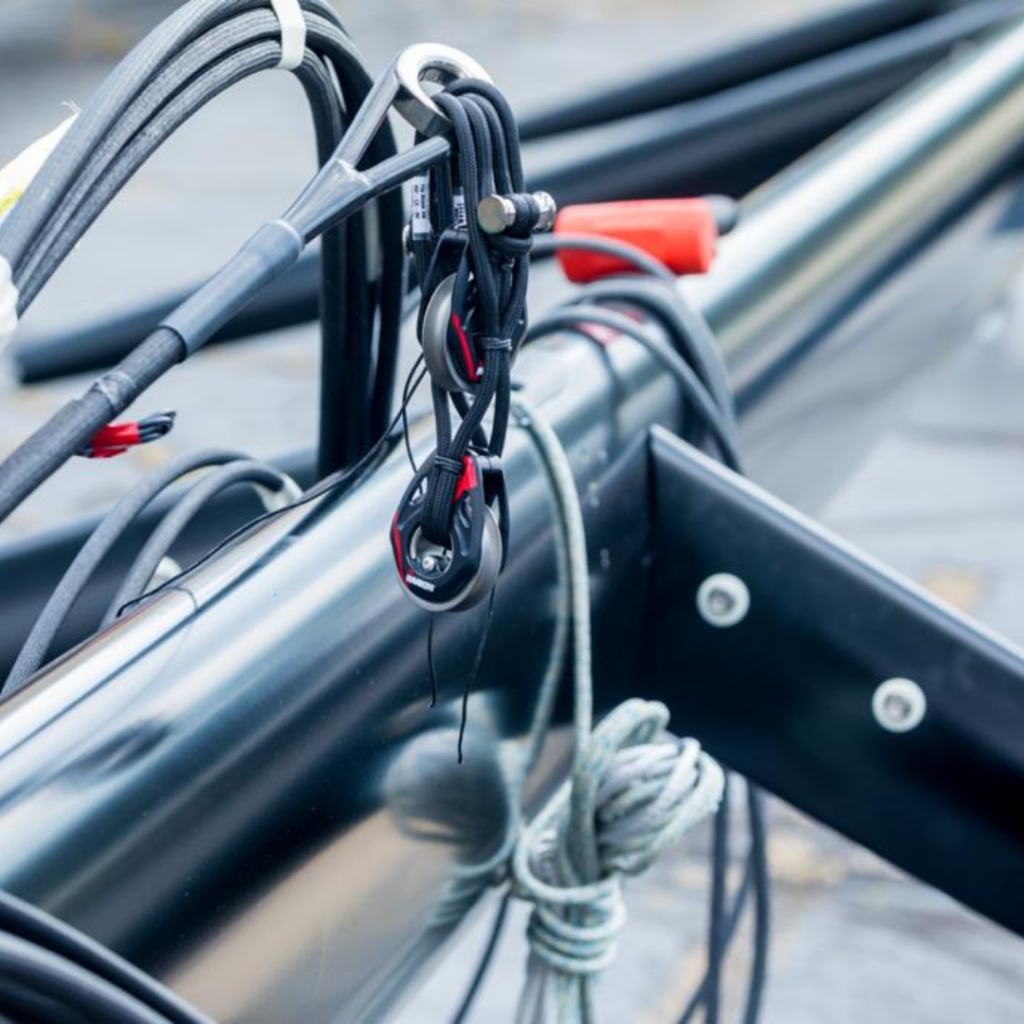 The first Infiniti 52 will be delivered in October where she will undergo extensive sea trials and crew training with Stu Bannatyne, Doyle Sails Grand Prix Sales and Volvo Ocean Race Veteran (8 Campaigns, 4 Wins.) She is anticipated to participate in the RORC Transatlantic Race in January 2022.
"We were all very impressed by the team behind the Infiniti 52. We have an ambitious set of offshore goals, and this is the future-proof Grand Prix yacht required to achieve them. We are thrilled to be part of the revolution and look forward to racing this fast, fun rocket that will be easy to sail with a smaller crew." Arto Linnervuo, Skipper
Hull two is under construction at Composite Builders for delivery at the end of 2021.