About the Tech
Over 15 years of research and development
Dynamic Stability Systems (DSS) is a result of over 15 years of research, investment and continued development that delivers revolutionary innovation to the sailing world.
DSS technology provides significant increases in stability as well as unmatched reduction in heeling and pitching, making for a more comfortable sailing experience and a faster yacht.

Infiniti DSS foil deployed on Canova. Video Baltic Yachts I Studio Borlenghi
DSS foils have been part of ground breaking yachts for the past ten years, including European Yacht of the Year 2016's Quant 23; the Baltic 142 which won the Boat International award for naval architecture in 2020; Wild Oats XI for two of her Sydney to Hobart victories; the Infiniti 46 "Maverick" recognised as the fastest offshore monohull of its size in the world.
DSS uses a retractable foil that deploys to leeward to complement the keel of the yacht. Like all appendages DSS produces drag, but it also creates lift, and the lift is the square of the speed. The lift created by the foil reduces the drag of the yacht through the water, increasing speed.
The DSS foil creates Righting Moment (power/stability) in the same way more crew sitting on the side of the yacht does or canting the keel or adding water ballast. This can be thought of as power.
The combination of increased power, reduced drag and significantly less heeling (as much as 30%) and pitching (as much as 42% less) produces a fast, easy to sail yacht with more comfort.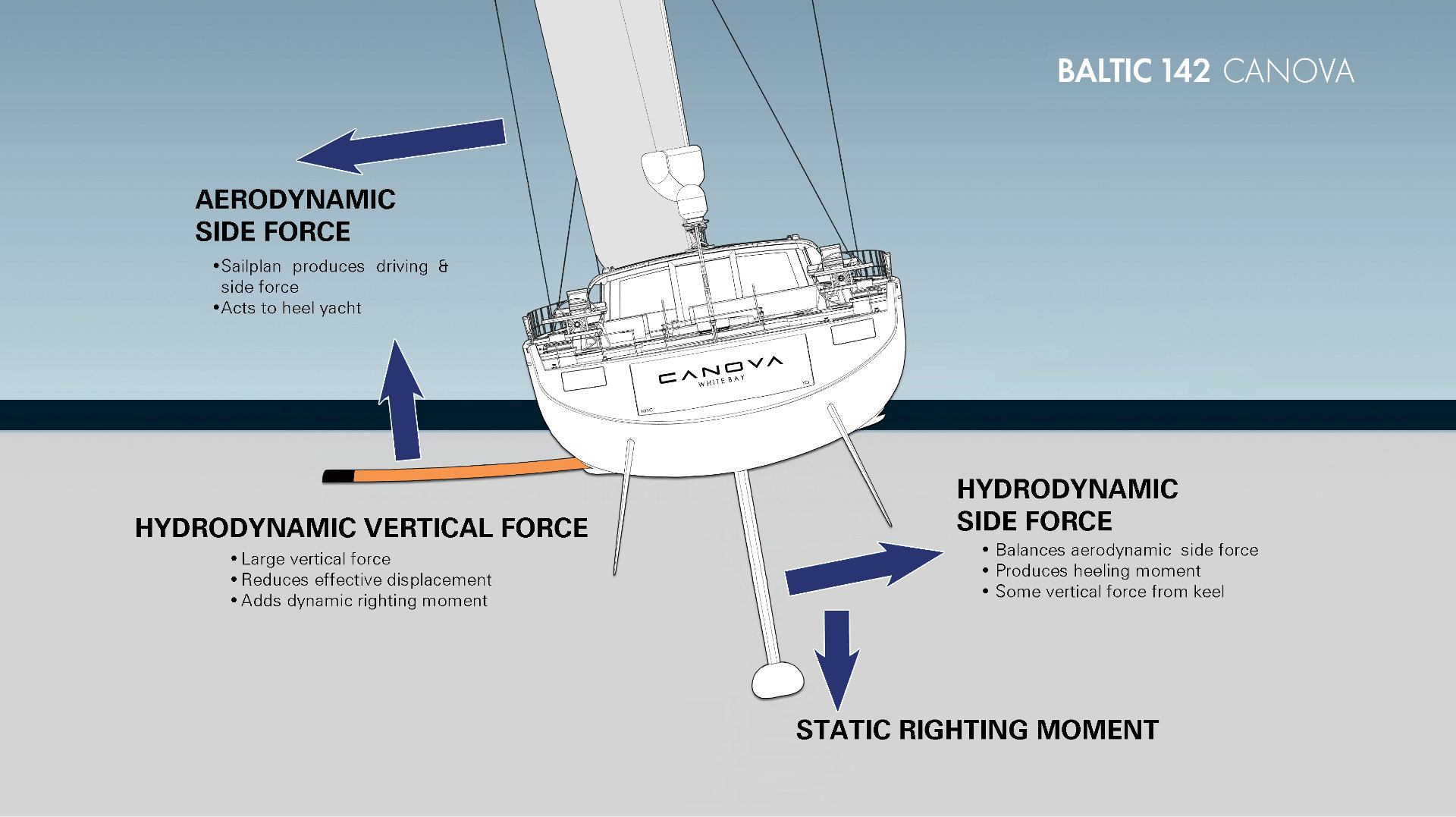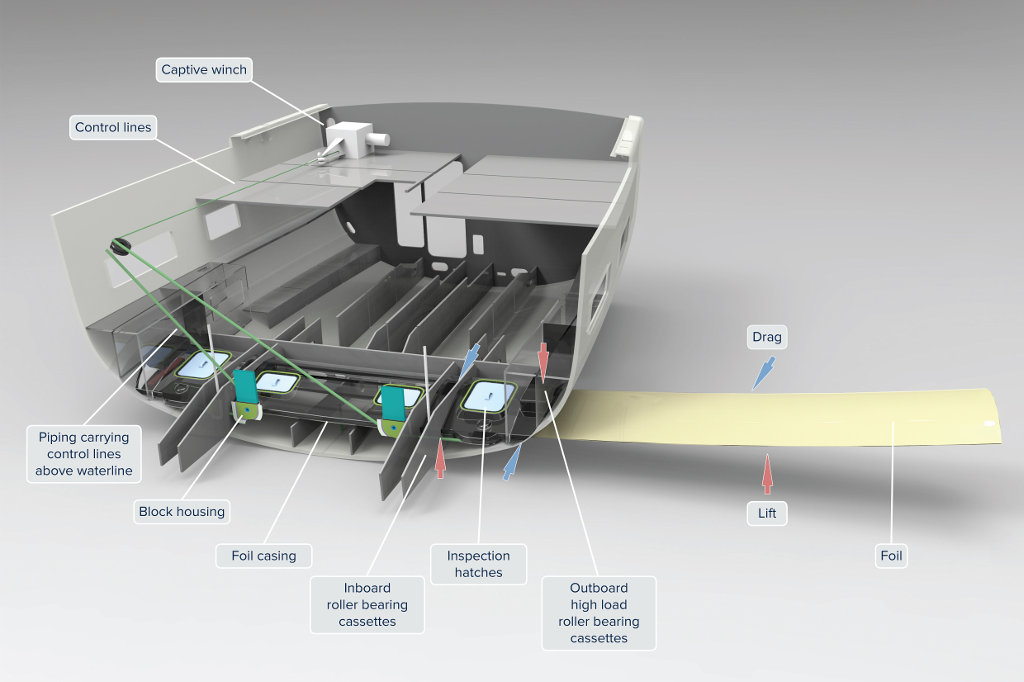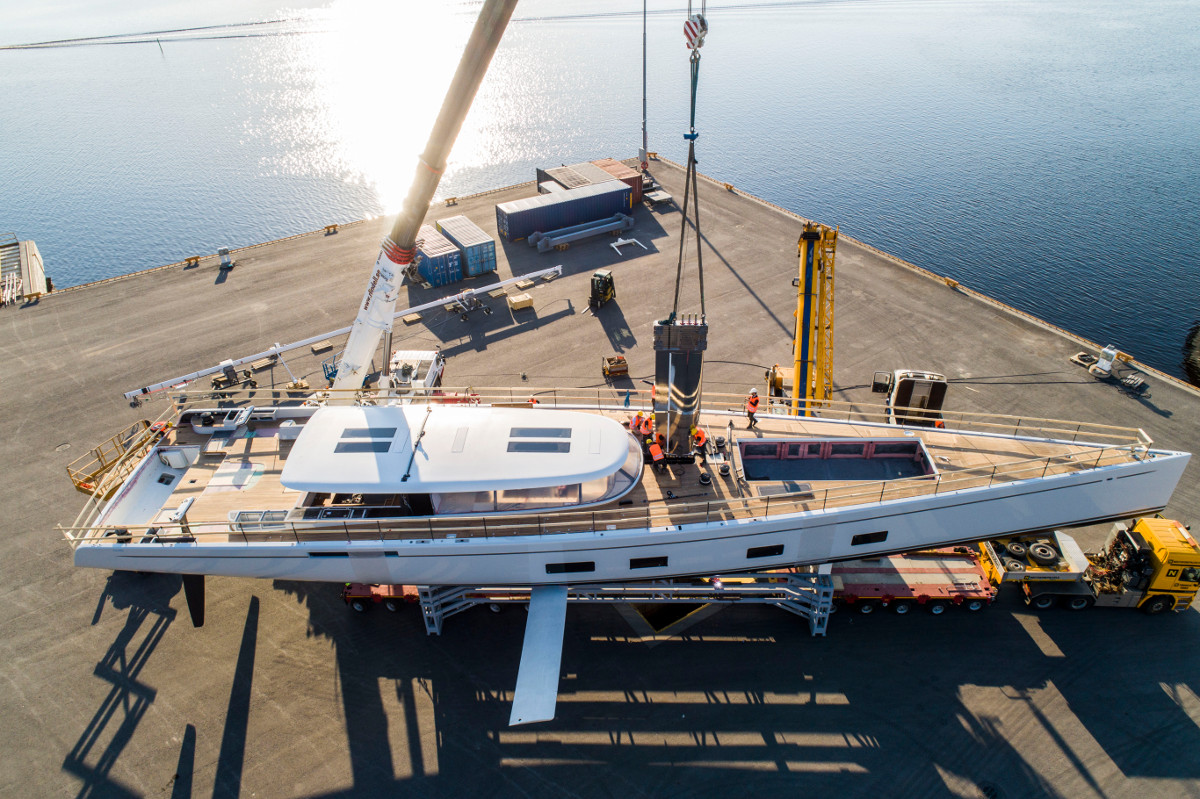 FAQs
Is it safe?
DSS is inherently fail safe.As the system is contained in a water tight housing a failure does not compromise the integrity of the yacht. As the keel remains fixed, in the event of failure the yacht remains stable to AVS (Angle of vanishing stability) RORC requirements.
How does DSS fare under rating systems?
DSS is approved for use under IRC, ORC, ORR and ORC Superyacht as well as rating systems used on the Swiss lakes. To date we have not had a yacht rated under PHRF.
DSS powered yachts have had notable success under IRC, ORC and ORR but it should be noted that the DSS element is only partially responsible for same; sound naval architecture, good rig and sails and making good decisions on the water all contribute to the wins.
What happens if the foil breaks?
The yacht remains safe and sails in "normal" sailing mode.
Is it insurable?
Completely and in most instances without premium.
Does it affect the interior living space?
In most cases the DSS system is under the cabin sole.
What maintenance is required?
The system is designed to be as maintenance free as possible.
Surely the DSS foil just causes drag?
See "how does it work?" – it does cause drag but also lift and more lift than drag = benefits!
Does the DSS foil make the yacht harder to steer?
No, in fact the opposite. all DSS yachts have proven themselves to be perfectly balanced in all conditions.