In perfect conditions off the idyllic St. Tropez coast, the first Infiniti 46 has successfully completed her preliminary sea trials.
The trials included structural tests and running the main systems, including the canting keel, canard, the unique steering system and
DSS foils
. Additionally the initial mast tune and calibration was carried out, and some of the sail wardrobe tested. So far all tests have been passed with flying colours as the Infiniti 46 matches or exceeds expectations in every respect.
Next week the team will be joined by Stuart Bannatyne from Doyle Sails, New Zealand for further optimisation and testing, in conjunction with some of the race crew and representatives from Infiniti Yachts.
Skipper Oliver Cotterell commented "this is a very exciting period for the crew of Maverick; the Infiniti 46 seems to do all we expected, and more, so we are looking forward to sailing her in a wider range of conditions over the next few weeks. The yacht feels exceptionally well balanced and quick, we cannot wait to let her rip!"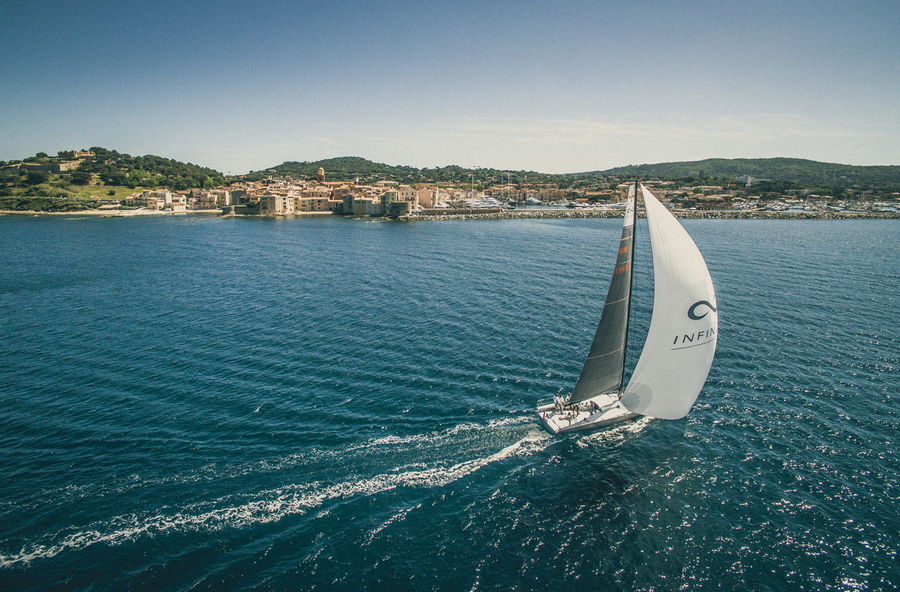 Gordon Kay, Director of Infiniti Performance Yachts, shared his observations about the early tests, saying that "the Infiniti 46 is coming together nicely. Hugh Welbourn has drawn an excellent design, and so far we are very pleased with the performance and handling of the yacht. We have managed to use the DSS foils, even in the light conditions to date and so far we are satisfied the yacht is going to be exceptional and represent a new performance level for this size and genre of yacht. The next stages of testing and commissioning will give us further insight into the all-round performance of the Infiniti 46."