[Original article: https://www.yachtinternational.com/yachts/news/baltic-142-foiling-superyacht-canova-begins-sea-trials–35361]
---
The 43.3 metre Baltic 142 Custom Canova has begun sea trials after hitting the water for the first time at the yard last month.
The yacht is undertaking rigorous tests off the coast of Jakobstad where the yard is based.
It comes after the Baltic 112 custom sailing yacht Liara was delivered earlier this month.
Canova, a sloop-rigged performance cruising yacht, features naval architecture and exterior styling by Farr Yacht Design while Lucio Micheletti collaborated with the in-house team at Baltic Yachts on the interior styling. The build was project managed by Mattia Belleri of Fluidsailing.
Canova features an innovative use of sailing technology, specifically its dynamic stability system. Developed in collaboration with Gordon Kay from Infiniti Performance Yachts, the system employs a sliding foil that can extend up to nine metres. This feature has featured on smaller yachts, but this is the first time it will be employed on a large sailing superyacht.
The foil has been designed to be deployed when the yacht is sailing at speed. The estimated result is a top speed increase of 5-20%, depending on the conditions. The foil runs directly beneath the owner's cabin amidships.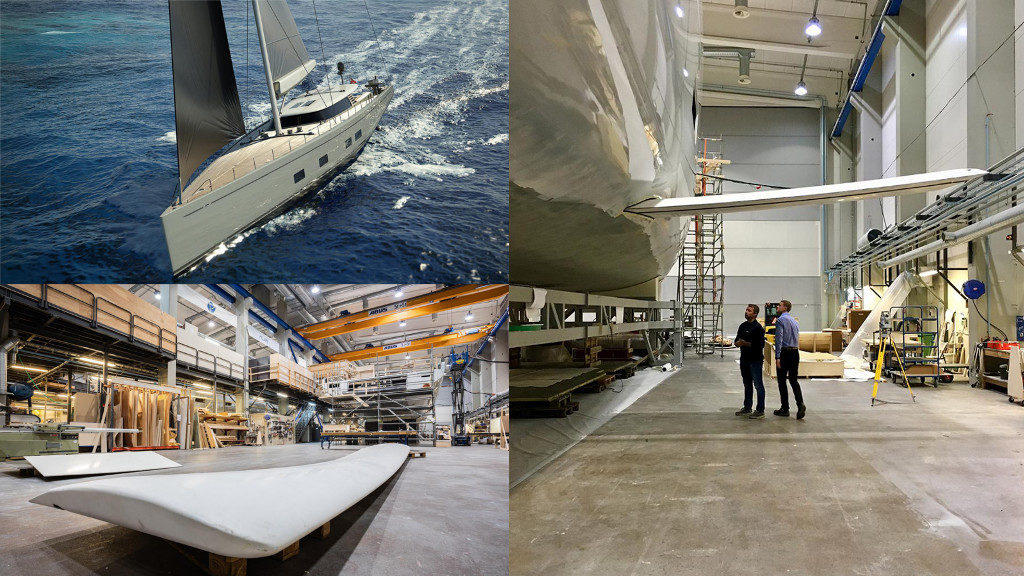 Gordon Kay of Infiniti Yachts previously said, "Having installed DSS in dozens of yachts we can confidently say we have reached another level with the impeccable installation of the foil case in the Baltic 142 Canova".
Vice president at Farr Yacht Design Britton Ward added: "The predicted performance numbers are remarkable with the yacht able to comfortably achieve yacht speeds equal to wind speed in moderate to strong conditions".
A squaretop mainsail and Rondal mast and rigging further add to the Baltic 142 Custom's high-performance credentials.